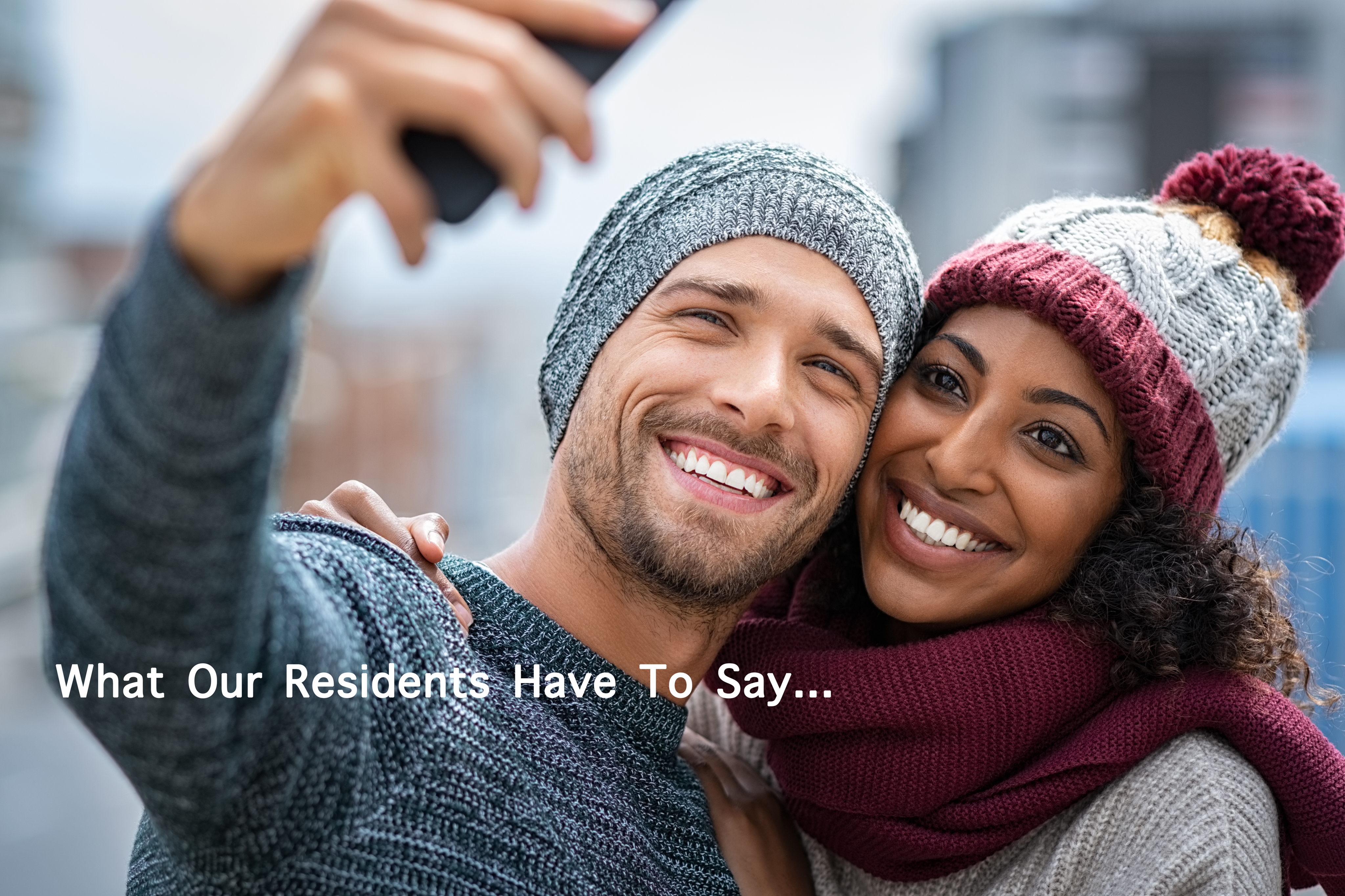 "Es una comunidad muy limpia y tranquila. Y el servicio en la oficina es muy bueno. Todos son muy amigables y hay personas que hablan español. En lo personal siempre acudo a Stephanie Guzmán ❤️ Siempre me ayuda de la manera más práctica y rápida en los detalles y con la información que busco! Y gracias a ella, no tengo ninguna queja del lugar en donde vivo. "😌 Michelle Flores. November, 2020
"Good apartment complex and convenient location wise. Nara Allen, the leading agent, was very helpful during the move in process." Sachin Kumar November, 2020
"Property is well kept. Great team, especially maintenance. As long as I stay in Gaithersburg I will not change my place of living. Seneca Village is best you can find for this price." Marina Building 825 September, 2020
"My name is Jon Saunders and I have lived at Seneca Village for 1.5 years. I have lived at 3 different apartment complexes over the years. Let me be clear when I say this... The management at Seneca Village is second to NONE!. They go out of their way to help their tenants in any way that they can. I have never been more proud to be a resident at Seneca village. Want a home where management actually cares? Want a home where maintenance works on your unit as if it was their own? Then come to the office and chat with Claudia!"
February, 2020
"It is one of the best apartment complex we have stayed in. I have enjoyed the leasing help and all the friendly staff."
March, 2019
"So far my family and I love the atmosphere."
September, 2018
"The place is very convenient for it is close to a lot of establishments like, gym, grocery store, restaurants. These are walking distance and very comfortable to walk. The schools that are in zone with the area are excellent both middle school and high school. The design of the building is modern and I have a very nice and comforting view from my breakfast area."
May, 2017